"Thank you to everyone who helped get me back up on my feet and feeling better."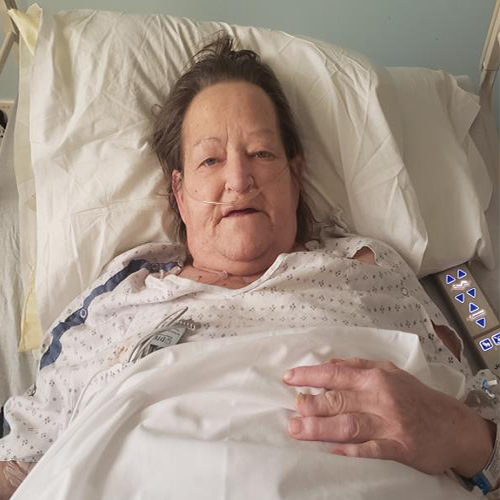 Mrs. Marilee Graham came to Horizon Specialty Hospital of Henderson after an extended hospital stay for respiratory failure. She had become very weak and lost much of her balance and endurance.
At arrival she required significant assistance for transferring out of bed and was unable to walk. As a result of her dedication and hard work with her therapy team she made great improvements increasing strength, mobility, and endurance.
She is now able to stand and walk with minimal assistance while using a walker and is encouraged each day by her continued progress. After all her hard work she is looking forward to returning home to continue her recovery while being surrounded by family.